Launching CatchApp for web: "It's like TweetDeck for business"
We're very proud to be officially launching CatchApp's web version today. As with our very popular iOS app, the web version allows you to track your business apps and follow the updates of your team members in real-time.
This was the most requested feature from our customers. People use our iPhone app to check updates on the go, but they also want to be able to have their feeds on a second screen at their desk. The web version allows users to keep live updates on their screen at all times.
The web version takes advantage of the bigger screen by displaying multiple lists next to one another; similar to TweetDeck. Lists provide a way to organize your tracking of different projects. This is what it looks like: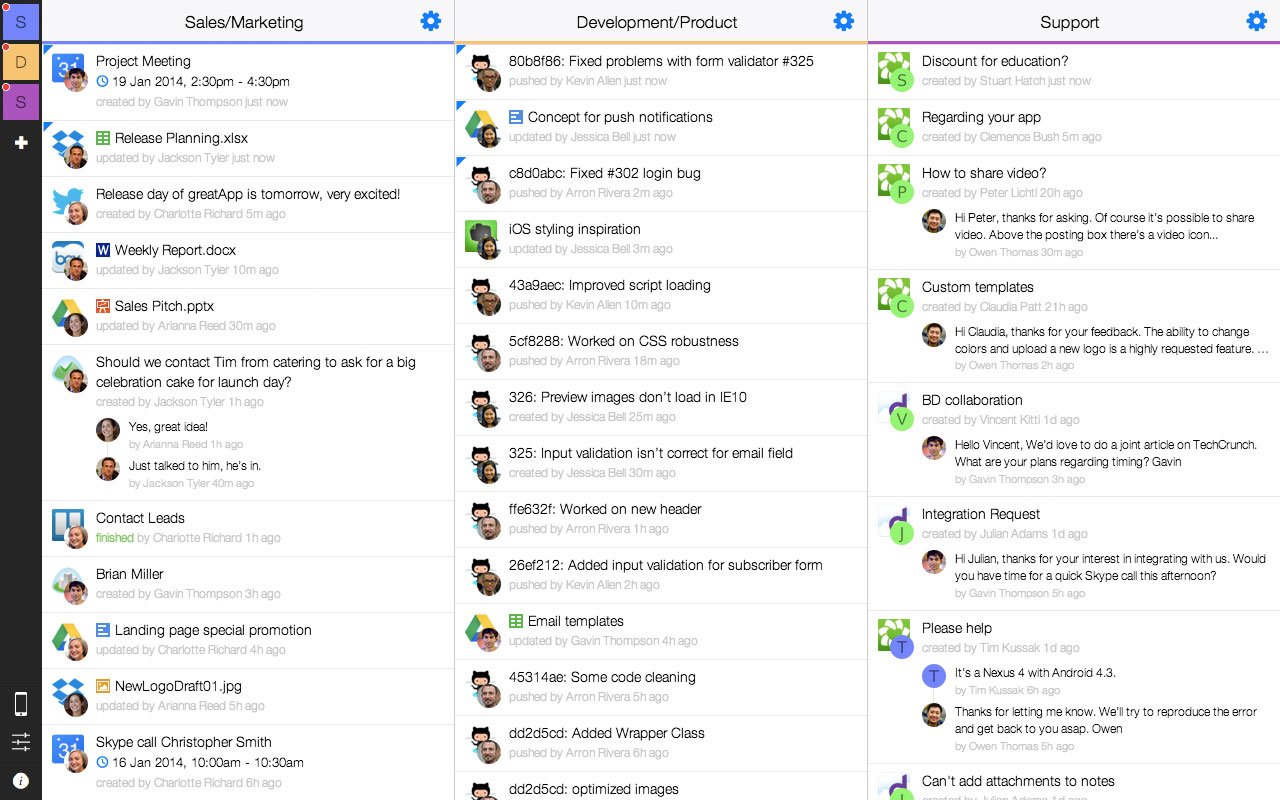 You can open the web app at https://app.getcatchapp.com. Existing users can simply login with the same credentials they use for the iOS app.
We've tested the app carefully but still class it as being in beta. If you come across any bugs or have some feedback for us, please contact us at [email protected]